Born in Iowa and raised on a farm in Minnesota, Farmer Joyce is also a lover of all things with four legs. Joyce has a bachelors and masters degree in music performance and is a lover of classical piano. She taught as a music professor at Huston Tillotson University. Her favorite fun activity is knitting and crocheting - in fact, all of the farm's crocheted towels and scrubbies are produced by Farmer Joyce! She has spent 22 years at Crowes Nest Farm and over 24 years in an educational vocation. Farmer Joyce loves any foods grown in a garden and her favorite animals on the farm are the cows.
Born and raised in Iowa, Farmer Eric is a life long educator with fitness and math degrees, and has spent over 34 years in an educational vocation. Eric has been with Crowes Nest Farm for 22 years and is an avid animal lover and rescuer. Eric is also a phenomenal writer, speaker, and all-around nice guy. He loves his wife's breakfast tacos and on the rare ocassion he isn't working, enjoys watching Netflix series and online gaming. His favorite farm animals are the bison.
Farmer Clare is one of our most eclectic Farmers! She has a bachelors and two masters degrees from UT, over 25 years of teaching experience, and has lived all over the US and Europe. Farmer Clare loves all animals but especially loves the Farm's chickens and donkeys. Clare is a wealth of knowledge and an incredible artist - almost all of the paintings and murals on the farm have been painted by her! Her favorite food is fresh watermelon.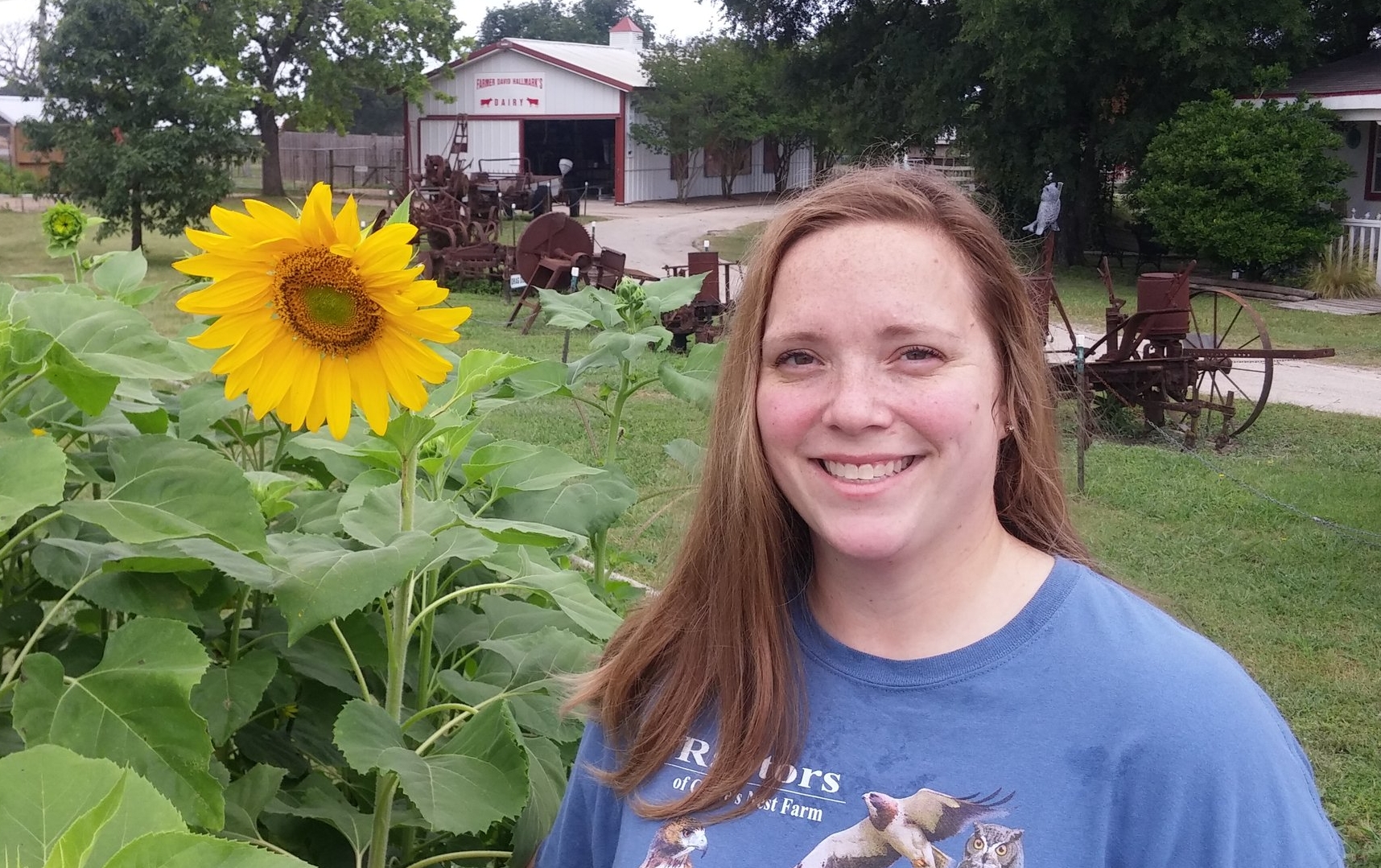 Farmer Megan has been a part of Crowe's Nest Farm since childhood. She attended one of Dr. Crowe's elementary schools, attended summer camp starting in 1998, and as a teenager, worked as a camp counselor. Now, Crowes Nest is proud to have her as a staff member! Megan has a Bachelors Degree in social work and has worked with children for over 6 years. Her love for animals and people has taken her from offering mini-horse therapy to working in professional medical care. She loves nature, spending time with her dog, and playing the steel drum in her spare time. Her favorite food is anything tex-mex and her favorite animals on the farm are the bison and ostrich.
Born and raised on a Texas farm, Farmer Bryan loves all things outdoors and animals. He is passionate about wildlife conservation, preservation, and has studied self-sufficiency extensively. Bryan loves to hunt, fish, cook, and garden in his free time. He is a professional instructor and has spent years teaching administrative and technical duties to State Law Enforcement. He is married to the love of his life and has two rescued pit-bulls that he calls his "furry children." His favorite animal on the farm is Jesse, the Dairy Cow, and his favorite food is Texas barbecue.